Four main coronary arteries sit directly on top of the heart muscle. They have a very important job of supplying your heart with oxygen-rich blood. But when you have coronary artery disease, that blood flow is impaired.
Coronary artery disease is a condition that can lead to life-threatening consequences which is why it's important to learn everything there is to know about it and how you can prevent it from happening. So let's take a look at what coronary artery disease is, the common signs to look for, what causes it, and how you can treat it and prevent it from happening. Let's dive in!
What Is Coronary Artery Disease?
Coronary artery disease, also known as coronary heart disease or ischemic heart disease, is the most common form of heart disease. It is serious and can be life-threatening. In fact, it caused 360,900 casualties in 2019 alone, reports the Centers for Disease Control and Prevention (CDC).
The source also notes roughly 18.2 million American adults (age 20 and over) have CAD. So, what is it exactly? Coronary artery disease impairs blood flow in the arteries that supply blood to the heart due to plaque buildup.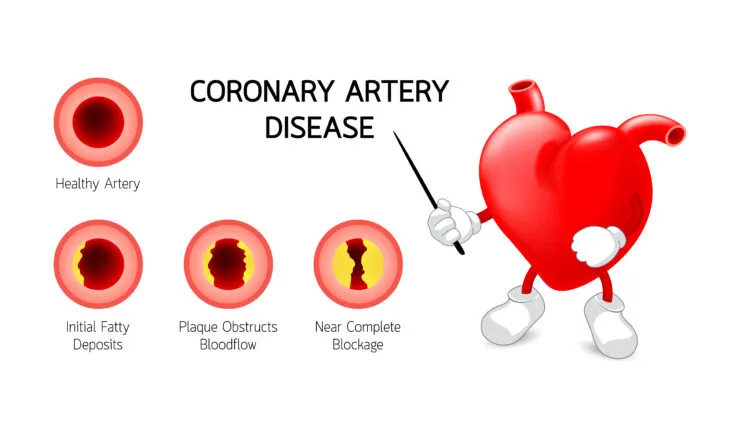 artery