While diabetes is a manageable condition, but it does create a little more complexity when it comes to diet choices. People with diabetes need to be careful about what they eat, when, and how much — which is a lot to worry about! When it comes to breakfast (or even a mid-morning snack) smoothies are a great option. They provide a fun way to pack a healthful punch full of amazing superfoods.
However, if not done correctly, they can contain a lot of fat and sugar. This is why we've created a list of the most diabetic-friendly smoothies to try (along with their recipes)…
Low-Carb Green Smoothie
We're going to start this list off with a super healthy low-carb green smoothie. While the color might turn some people away (we get it, healthy greens aren't our favorite foods either), this smoothie is packed with flavor and deliciousness. You'll need a total of 7 ingredients for this recipe: almond butter, spinach, almond milk, stevia sweetener, protein powder, vanilla extract, avocado, and a cup of ice cubes.
To start, throw all the ingredients into the blender except the ice cubes. Get the right consistency, then add the ice cubes and blend until smooth. If you're not a huge fan of almond butter it can be swapped for another nut butter. The same goes for the almond milk. Any milk of preference will work! The most important part of this smoothie are those leafy greens which in this recipe we use spinach, but that could also be swapped for either kale, Swiss chard, or even beet greens.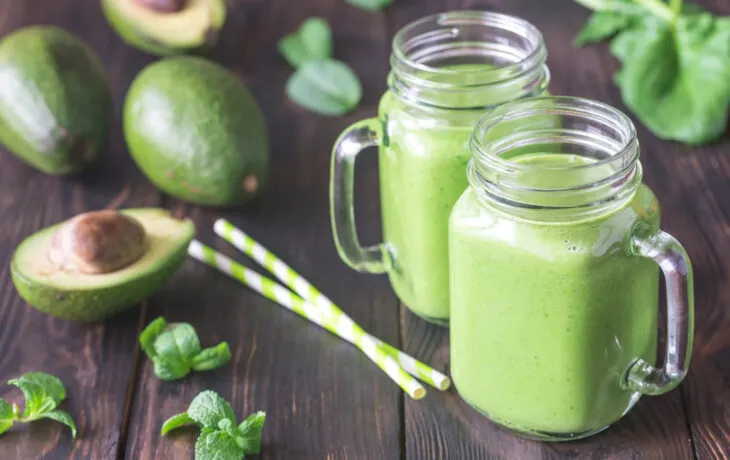 PHOTOS AND RECIPE HERE: DIABETIC FOODIE