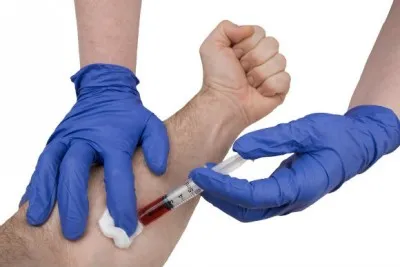 Wondering if your attempts to eliminate a nasty peanut allergy have been successful? There's good news: according to reports, doctors will soon be able to test for peanut allergies by carrying out a simple blood test.
Until recently, it was quite difficult to precisely determine if someone had successfully eliminated a peanut allergy through daily doses of peanuts (or peanut protein).
But that's changing, notes Stanford University researcher Kari Nadeau. "Our new finding can help us try to determine whether, for the long term, someone's allergy has truly been shut off so people can eat at their pleasure," Nadeau said.
Nadeau's research team studied 20 children and adults suffering from serious peanut allergies. All had completed two years of immunotherapy, meaning they had been taking small doses of peanut protein to try and eliminate their peanut allergy.
Nadeau's team then tested the patients to see who had been successful in eliminating the allergy. To do this, they concentrated on regulatory T cells, or white blood cells used to suppress an allergy response.
The research team's report, which was recently published in the Journal of Allergy and Clinical Immunology, found that monitoring this activity required only a small amount of blood and relatively common lab equipment.
In other words, Nadeau's team may have found a quick and easy way to determine if a person still suffers from a peanut allergy after a lengthy immunotherapy period.
It's worth noting that the test still needs the approval of the Food and Drug Administration before it can be carried out across the United States on a regular basis.