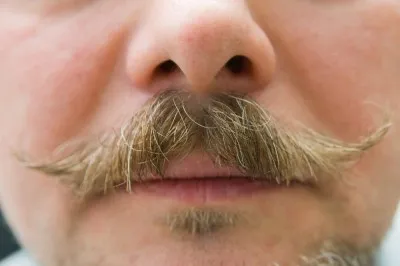 Another year, another successful 'Movember' campaign. According to the charity's organizers, the 2014 edition of Movember raised over $69 million for prostate cancer research. It's an impressive figure, but organizers admit fewer men participated in the campaign this year.
"Movember"–a term that blends the words 'moustache' and 'November'–was started roughly a decade ago. The idea involves men growing moustaches over a one-month period, drawing attention to prostate cancer and encouraging supporters to donate money towards cancer research. Movember organizers say the goal is to "change the face of men's health."
This year more than 700,000 men participated in a Movember campaign that raised roughly $69 million. The total number of participants and money raised is down from last year, however, when nearly a million men helped raise $116 million for prostate cancer research.
But Movember organizers say they're not overly concerned about this year's figures. "We're realistic and, like any organization, are aware that there will be some years that are stronger than others in terms of participation," noted one Movember spokesman. "However, our community has funded more than 800 programs that are making a tangible difference for men's health."
While the United States was home to the most Movember registrants (roughly 116,000), it was Canada that raised the most money: $18 million.
Since its inception, Movember has raised more than $600 million. The funding has resulted in the creation of a genetic test for high-risk prostate cancer patients and the establishment of True NTH, a program dedicated to improving the lives of men struggling with prostate cancer.