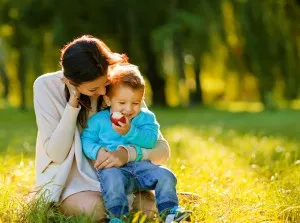 A new study from Denmark has shown a possible connection between autism and a mother combating the flu during pregnancy. The study, published in the online journal American Academy of Pediatrics, looked at 96,736 children born between 1997 and 2003 in Denmark. 1%, or 976 children in the participant pool, were diagnosed with autism spectrum disorder.
The researchers collected information from the mother through her pregnancy and early postpartum life. They looked at antibiotic use, infections including respiratory infection, urinary tract infections and genital infections, and cold and flu rates.
The results were surprising. For pregnant women who used antibiotics through pregnancy, there was a small risk of autism in the children. In women who were infected with influenza through pregnancy, the child had twice the risk of autism. Additionally, if a mother had a fever that lasted for 7 days or longer, the risk of an autism diagnosis was tripled. The researchers found no correlation between infection rates and autism in children.
The study is titled "Autism After Infection, Febrile Episode, and Antibiotic Use During Pregnancy: An Exploratory Study". Read the full study at the Official Journal of the American Academy of Pediatrics.
The authors of the study note at the end that they found correlation and not causation. Further research must be done on the topic.
Source: AAP