If you're one of the millions of people who are suffering from tooth loss, you've probably ruled out the possibility of having a perfect smile. Don't give up! We have the perfect solution for you. Dental implants will restore your perfect smile by offering a permanent and natural looking solution to missing or damaged teeth.
Dental implants replace missing roots with artificial teeth that are attached to an implant which has been inserted into the jawbone. Unlike dentures, dental implants are permanent and even natural looking. If taken care of properly, dental implants are a lifelong solution which means you won't ever need to worry about replacing them, updating them, or even taking them out. You'll finally be able to smile with confidence, eat comfortably, and enjoy a perfect smile. Not only that, but it all comes at an attainable price!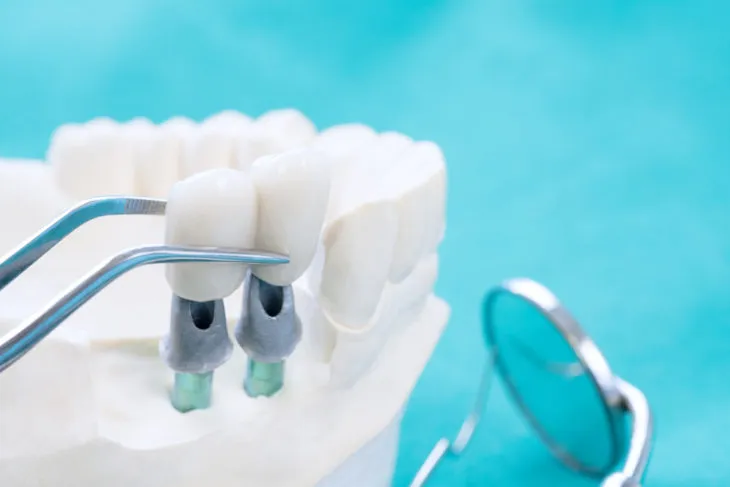 What Are Dental Implants?
Dental implants are built with a titanium metal that is drilled into sockets of the jawbone and used to replace tooth roots. They provide a strong foundation for artificial teeth that are either fixed (permanent) or replaceable to sit alongside your natural teeth. The implant simply acts as an anchor to steady the replacement tooth in place, explains the Canadian Dental Association.
These implants are a popular choice because they are permanently attached to the jaw with the most natural looking teeth secured on top of a crown. Once they have been put in place, they will never be removed or need to be readjusted or updated as they fit perfectly to the jaw. They are without a doubt the best solution to someone with missing teeth because these teeth will last a lifetime!