Let's face it, all work and no play is no fun – you have to let your hair down once in a while (assuming you have enough to let down). However, partying doesn't have to become a powder keg of possible problems to be memorable – you can follow some guidelines and still have a wicked time.
Whether you're a young adult inviting over many friends (and friends of friends) or heading out to a big bash, or you're having a smaller dinner party, here are six tips to help you have a fun experience without any regrets afterwards…
1. Have a 'Security' Tea
Depending on how many people are at your venue, it may be difficult to keep tabs on what everyone is up to. The Queensland Police Service way down in Australia says you may want to consider hiring private security, or you can ask some friends or others ahead of time to report any bad behavior.
That behavior could be anything ranging from people getting overly intoxicated, to uninvited guests crashing the party, to arguments and fights. The source suggests limiting the venue to one exit and entrance to better monitor who is coming and going.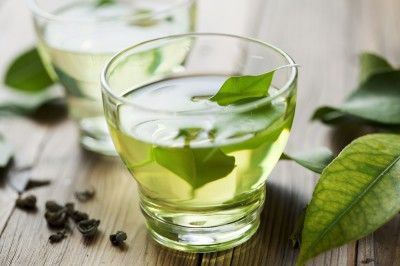 2. Provide Food to Absorb Alcohol
Sometimes people show up to a party with an empty stomach, and the first drink or two hits them a lot harder than expected. This can lead to unwanted behavior, or having someone who is now sick to deal with.
Baltimore County Government in Maryland suggests providing your guests with "nutritious and appealing foods" that are rich in protein and carbohydrates (like cheese) to slow any effects of drinking. Try to avoid putting out salty foods like chips, which can cause people to become dehydrated and drink more. Also provide water and other alternatives to alcohol.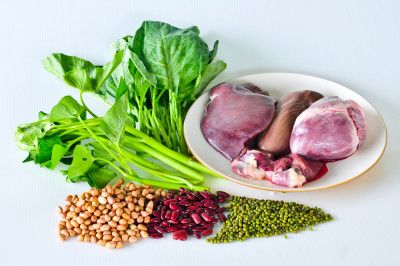 3. Plan Party Games
Instead of inviting guests to come over only to stand around and drink, plan some group activities to keep them occupied while burning off energy and having fun. The Region of Peel (in Ontario, Canada) has a list of suggestions for games that can "make your get-together the party people will talk about".
These party themes include a Hawaiian Luau, with hula-hoop competitions, a hula dance-off, or even having professional hula dancers show up for a lesson. You can even celebrate the cultures in your own neighbourhood (assuming you don't live in Hawaii) with different foods, music and dance styles. Also consider hosting a murder-mystery dinner or creating a homemade mini-putt course in the backyard. (Drinking games are not encouraged.)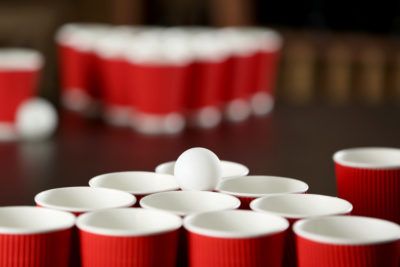 4. Screen Guests Before they Leave
The last thing you want is for your one of party guests to leave your shindig after drinking too much and end up in an accident on the road because of it. One way you can help reduce this is by collecting people's keys at the door and storing them away safely during the party.
Either have yourself or someone of your choosing fetch the keys for those who are ready to go. The Oregon Liquor Control Commission has some warning signs to check for when assessing guests – they include glassy or bloodshot eyes, slurred speech, loud talking, argumentative attitude, or the obvious smell of booze on their breath. Try to persuade them otherwise (with the help of others), call a cab, and as a last resort, call the police if they still insist on getting behind the wheel.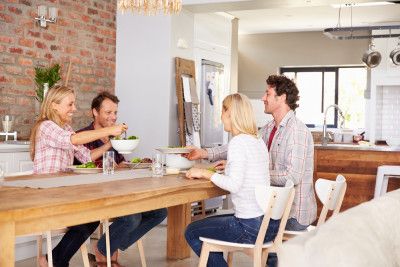 5. Have an Alternative Ride Plan
This may cost you a few extra bucks, but have a certain amount of cash on hand to give guests the option for a cab if they can't afford it (they could always pay you back when they're sober). The National Highway Traffic Safety Administration (NHTSA) has developed an app called SaferRide, which allows a taxi or another ride to pinpoint a person's location. Of course, there's also Uber.
Nolo.com based in California reminds you that in some states, you may be on the hook legally if a guest leaves you property drunk and injures someone, leaving you to face a civil suit from the victim. Make sure you know the laws in your state or better yet, don't let your guests drive at all after drinking (see previous points).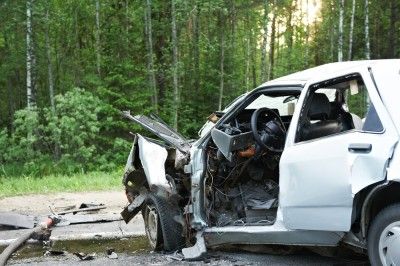 6. Offer Overnight Accommodations
If you don't have the money to fund taxis or your guests live a considerable distance away, make arrangements ahead to time to let them crash for the night. Whether that's providing an air mattress or a pullout sofa, it's better to let them stay the night than the alternatives.
If you don't know the guest, find out who they came with and assess if those guests are able to bring them home or keep watch over them for the night. In fact, it may be best to store valuables away from sight if you anticipate having some guests who are strangers.