Forget the box of chocolates, the double high cheesecake for dessert, and all of those calorie-rich cocktails! Valentine's Day can really play havoc with your waistline. However, if you vow to play bartender at home you can keep your special someone's diet goals in check with the following sweet elixirs in a glass.
Here are 10 low calorie cocktails for your sweet Valentine—minus the added sugar…
1. Red Pomegranate Cosmopolitan
150 calories
The cosmo is a classic—especially for the single ladies (seriously, have you ever seen an episode of 'Sex and the City'?). You can pre-mix these puppies and have them on hand to serving to a room of lovely girlfriends. They're totally lightweight, but brimming with the red promise of love—made with cranberry infused vodka, sparkling water, Cointreau—and, of course, pomegranate!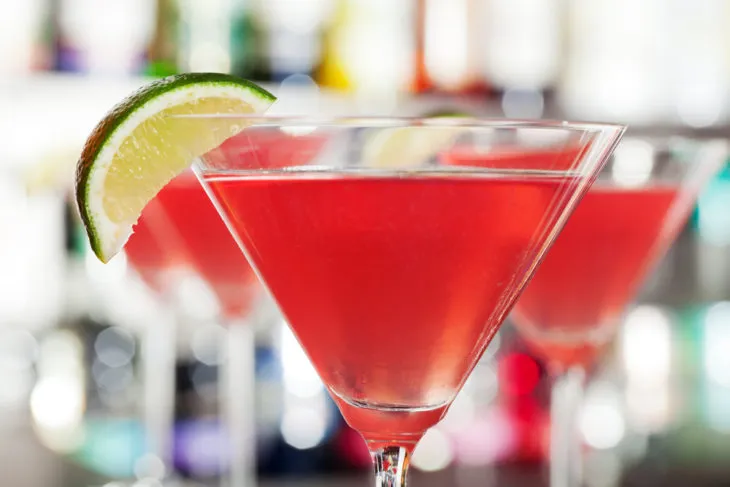 Pomegranate Martini 1 1/2 cups pomegranate juice
2 ounces cranberry-infused vodka
1 ounce Cointreau liqueur
1 cup ice
sparkling water, splash (optional)
lemon, a squeeze (optional)Directions:
Shake ingredients in a shaker and strain into chilled martini glasses.