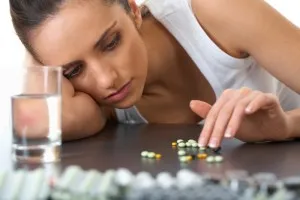 Urinary tract infections are one of the most common illnesses in women. Doctors in the United States are forced to prescribe newer, stronger, and more expensive antibiotics to treat the infections.
Oregon State University has conducted a study suggesting that stronger antibiotics to treat urinary tract infections may be used too frequently, and they are suggesting that patients and doctors only use stronger drugs if absolutely necessary.
The research by OSU states that approximately 2 percent of women's doctor visits were for UTI's between 1998-2009. Of this 2 percent, 71 percent were prescribed antibiotics to treat their infection.
Overuse of the powerful drugs increases the bacterial resistance of these medications. Antibiotic resistance happens when microbes adapt to the pressure of the drugs. Some microbes still exist and pass on their resistance.
Since older, cheaper drugs can still work to treat a urinary tract infection, they should be used before stronger antibiotics are prescribed.
Jessina McGregor is an assistant professor at OSU and an expert on the subject of drug resistance.
"Because of higher levels of antibiotic resistance to older drugs in some regions, some doctors are now starting with what should be their second choice of antibiotic, not the first," McGregor said. "We need to conserve the effectiveness of all these anti-infective medications as best we can."
OSU researchers are devising tools to assists doctors in choosing the most appropriate medication for the individual patient. Detailed history of medications used in the past, awareness of levels of resistance in the patient's community and improved patient-doctor discussion can assist in choosing the right antibiotic.
"Cystitis is incredibly common, but that's part of the reason this is a concern," McGregor said. "It's one of the most common reasons that many women see a doctor and are prescribed an antibiotic. And any infection can be serious if we don't have medications that can help stop it, which is why we need to preserve the effectiveness of all our antibiotics as long as we can."
Source: EScience News