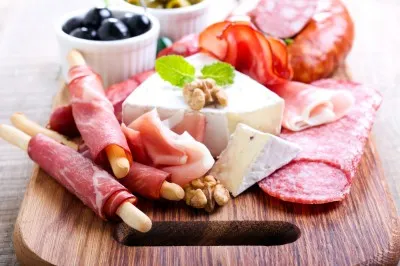 There's no denying that a prostate cancer diagnosis will change one's life forever. Now, a new study shows that, for many men, it should result in a shift away from the "Western diet."
The study, which was carried out by researchers at the Harvard T.H. Chan School of Public Health, involved an examination of data associated with just under 1,000 men engaged in the Physicians' Health Study (I and II). All were diagnosed with prostate cancer.
The Harvard researchers found that those men who continued to follow a Western diet–meaning they ate a lot of processed meat, high-fat dairy foods, and refined grains–were more than twice as likely to succumb to prostate cancer than men who switched their diet. In fact, men who continued to consume a Western diet were 67-percent more likely to die from any cause than those men who ate a more "prudent" diet.
Although the report may be a disappointment for cancer patients who love their hot dogs, ice cream, and Texas toast, the researchers behind it feel it's a step in the right direction when it comes to treating prostate cancer. After all, it's now clear that a heart-healthy diet can significantly reduce the chance that one will succumb to prostate cancer.
Still, there's much to be learned on this subject. The Harvard study's lead author, research fellow Meng Yang, says it's critical that future studies follow up on the report's findings.
The study can now be read online through the journal Cancer Prevention Research.