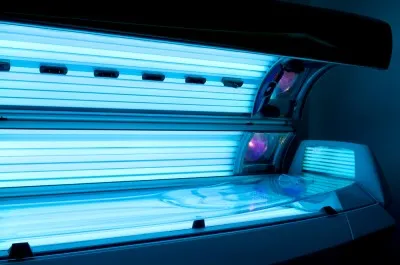 A new study suggests that fewer Americans see using a tanning bed as a critical step towards feeling and looking beautiful.
The study, which is based on information collected through the Centers for Disease Control and Prevention (CDC) National Health Interview Survey, found the total percentage of American adults using indoor tanning beds declined from 5.5-percent in 2010 to 4.2 per cent in 2013. That means about 1.6-million fewer women and about 0.4-million fewer men are choosing to use these tanning beds.
It's good news, says the CDC's Gery Guy Jr. But there are still about 10 million American adults–or about 7.8-million women and 1.9-million men–continuing to visit tanning salons on a regular basis.
Guy says that's a problem. "10-million adults are trading a tan for an increased risk of skin cancer every year," he said. "The tan is temporary, but the risk is permanent."
It's not abundantly clear why fewer Americans are visiting tanning salons, though the decrease is probably linked to a number of studies showing the connection between tanning and increased risk for skin cancer. In fact, there are now roughly a dozen U.S. states that prohibit minors from even visiting a tanning salon.
Furthermore, the Melanoma Research Foundation recently released a report estimating that 137,000 people will be diagnosed with melanoma this year. About 10,000 of those people will die from the disease.
Tim Turnham, the foundation's executive director, says his organization is determined to change how we think about tanning and beauty. "We're trying focus on saying the way to look beautiful is to protect your skin," Turnham said.