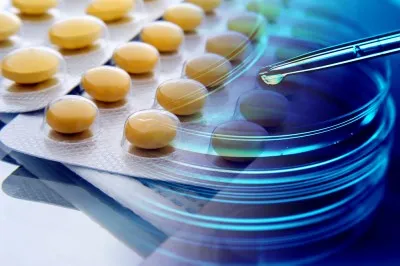 Google may have started as a search engine company, but the firm now finds itself involved in a wide array of emerging industries, from 'smart' glasses to self-driving cars. Now, the firm is headed in an even more radical direction: pills that can help in the detection of cancer.
Google's project, which remains in the experimental stage and is currently being tested in the firm's "X Lab", involves a pill composed of minute magnetic particles capable of traveling through a person's bloodstream in search of malignant cells. The pill can then report on its discoveries using a sensor and a wearable device.
Andrew Conrad, who heads up the life sciences division of Google's X Lab, says the goal is to produce a non-invasive method of detecting cancer, making life easier for physicians and especially patients. It's also a strategy that would allow medical professionals to quickly and easily test patients, allowing them to make a diagnosis before cancer has spread throughout the body.
"We want to make it simple and automatic and not invasive," Conrad said.
It's an idea that hits close to home for the people at Google. Physicians found a tumor inside one of the company's most talented engineers, Tom Stanis, after he was struck by a vehicle while riding his bike. Stanis is currently cancer-free but the whole episode left everyone at Google wondering what might have happened had Tom not been hit by the car — in other words, would the diagnosis have come too late?
Conrad says Google is serious about its cancer-detecting pill and hopes to acquire partners capable of licensing the technology and bringing it to market. "Our partners would take care of all that stuff," Conrad said. "We're the inventors and creators of the technology."