Chronic obstructive pulmonary disease (COPD) is common form of chronic inflammatory lung disease that often results from smoking and is one of the leading causes of death. An estimated 30 million people in the United States alone have COPD.
Despite the prevalence of this disease, many people still don't really know what it is. Not only that, but some people might not even realize they have it because the symptoms can appear slowly and subtly, taking years to worsen.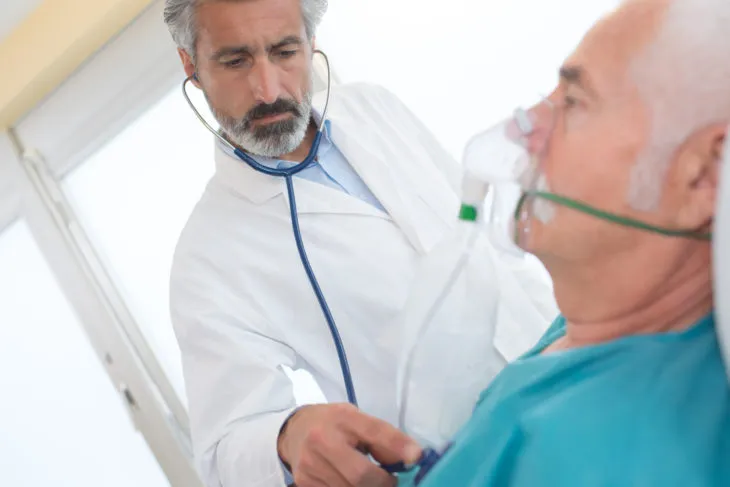 According to the Centers for Disease Control and Prevention, 15.7 million people were diagnosed with COPD in 2014. Half of those 15 million people were blindsided by their diagnosis. If left untreated, this disease can become extremely serious resulting in a viral or bacterial lung infection, or even complete loss of lung function. To prevent this from happening, we need to be more aware of the early warning signs. Do you know if you're exhibiting signs of COPD?
What is COPD?
COPD is an umbrella term used to describe progressive lung diseases such as emphysema, chronic bronchitis, and refractory (non-reversible) asthma. All three of these conditions cause the lungs to become inflamed due to a buildup of mucus which eventually obstructs the airflow into the lungs resulting in difficulty breathing, coughing, and wheezing.
The two most common conditions are emphysema and chronic bronchitis, says the Mayo Clinic.
Emphysema: is when the smallest air passages of the lungs are damaged due to cigarette smoke.
Chronic bronchitis: is when the bronchial tubes which carry air into the air sacs of the lungs become inflamed resulting in coughing and mucus production.
Refractory asthma: is a type of asthma that cannot be treated with typical medications. During an attack, the bronchial airway will tighten and swell. In normal cases of asthma, medications can reverse these effects, but with refractory asthma, the swelling and tightening cannot be reversed.
According to the Lung Association, 80 to 90-percent of all COPD cases are caused by smoking. But you can get COPD even if you're not a smoker. This disease can also be caused by second hand smoke, frequent lung infections, air pollution, and poor indoor air quality.
Unfortunately, COPD is a condition that worsens over time. If it is left untreated, it can become extremely serious. However, it is possible to treat this condition. Wth the proper care, you can manage the symptoms and enjoy a better quality of life.