Millions of Americans suffer from hepatitis C. It is a liver infection caused by the hepatitis C virus (HCV). Even though this condition is now considered to be curable, it's important we are still aware of its dangers, because more often than not, it's left untreated due to the fact that it doesn't present any obvious symptoms. Due to its ability to go unnoticed, people don't often realize they have it until more serious damage is done to the liver.
Technically any person can contract hepatitis C, but there are certain groups of people who are at a higher risk, such as baby boomers (anyone born between 1945 and 1965). The scariest thing about hepatitis C is that it's difficult to diagnose, because it doesn't often present with many symptoms. However, if it's left untreated, it can lead to some pretty nasty complications that can be life threatening. As a result, it's important to get diagnosed so that treatment can begin as soon as possible.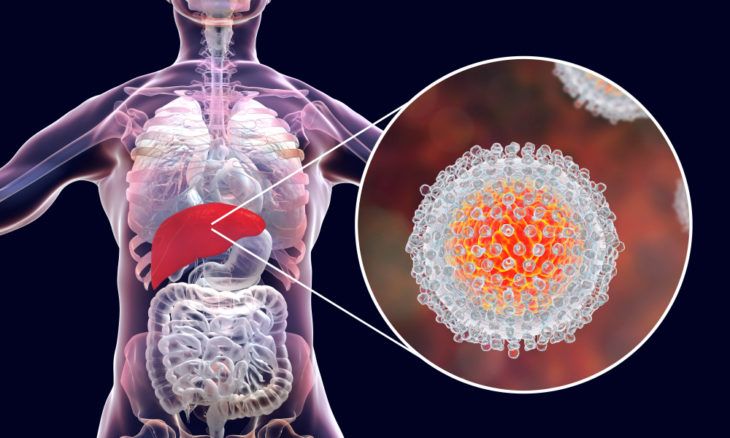 Early Warning Signs
Before we dive too deep into the symptoms, let's first distinguish between acute hepatitis and chronic hepatitis. Chronic hepatitis C is a long-term infection. Every infection starts off as acute, but not every infection turns chronic. Some people are able to clear an acute infection on their own, or if it's caught early enough and treated, it will not develop into a chronic infection. However, for others, an acute hepatitis C infection that is left untreated will develop into a chronic hepatitis C infection.
Chronic hepatitis C is often referred to as a silent killer, because it doesn't typically present with many symptoms until the infection has severely damaged the liver and begins showing symptoms elsewhere in the body. These symptoms will be similar to the ones associated with liver damage. The symptoms of acute hepatitis are similar, because they also often go unnoticed. If and when they do appear, the Mayo Clinic notes that they will often show up 3-months after acquiring the infection, and they can last anywhere from 2-weeks to 3-months.
The Centers for Disease Control and Prevention (CDC) predicts that 70- to 80-percent of people with hepatitis C will experience no symptoms at all. Of course, this means there are a small percentage of people who do experience symptoms. If symptoms do occur, the following are the most common signs of hepatitis C:
Dark-colored urine
Nausea
Fever
Fatigue
Loss of appetite
Jaundice
Abdominal pain
Joint pain
Clay-colored feces
It's important to note that the symptoms for men and women are the same, but for an unknown reason, men are typically less likely to be able to clear the acute infection than women. When it comes to men, the infection tends to stay in their body longer and not exhibit many symptoms, if any at all.