If you're ready to start your weight loss journey, Nutrisystem is ready to be there every step of the way! As a leader in the weight loss industry for nearly 50 years, Nutrisystem offers a personalized weight management experience that combines meal planning with counselling and support from trained weight loss coaches and registered dieticians, grocery guides, recipes, and most recently, a brand new NuMi SmartAdapt app!
How Nutrisystem Works
Whether you're looking to lose weight or just eat healthier, Nutrisystem offers a little something for everyone! You can choose from their wide variety of custom plans, all of which include fully-prepared delicious meals that are perfectly curated with the recommended amount of carbs, proteins, and fats. To make things even easier, they are delivered right to your front door! You also get a meal plan so you know what to buy at the grocery store to complete your meals and snacks.
Losing weight with Nutrisystem doesn't mean going hungry. With over 150+ options to choose from, Nutrisystem's meals are satisfying, filling and created with the highest quality ingredients. They even offer the freedom to indulge by including snacks, desserts, and the option to dine-out!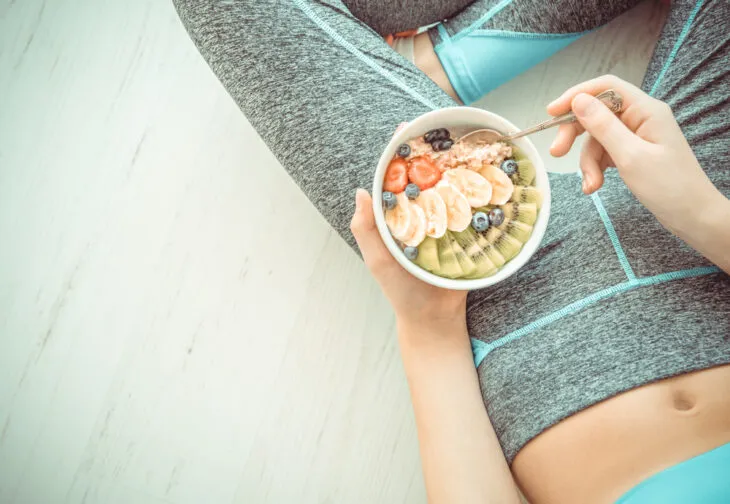 Weight Loss Strategies in 2021
One of the reasons losing weight is so hard is because there is no "one size fits all" approach. In 2021 Nutrisystem created the All-New Nutrisystem program which offers personalized weight loss plans adapted to your unique metabolism. They take into account your age, goals, lifestyle, body type, and activity level. It's all curated to you, and not the other way around. This helps to avoid plateaus and set the stage for long lasting results.
All of Nutrisystem's personalized plans are scientifically backed by a Science Advisory Board and the support of clinical studies. You'll have access to one-on-one counselling from their trained weight loss coaches, registered dieticians, and certified diabetes educators who are available 7-days a week through their award-winning contact center.
Unlike many other weight loss programs, Nutrisystem sets you up for not only fast results, but long-lasting ones so you can be your best self and live a healthier life. Customers will have free access to their NuMi app that tracks progress, keeps customers motivated, and provides access to free recipes and exclusive offers. Another part of the All-New Nutrisystem program is the NuMi Smart Adapt feature which continues to help customers reach important milestones, but also allows them to identify any plateaus and recalculate their plan to support their continued weight loss.
So what are you waiting for? Kickstart your weight loss journey with Nutrisystem today!