The New Year is right around the corner! And following the holiday gorging, everyone's belt is a little too tight if you know what I mean. Come January 1st 2013, the grocery stores will be packed with shoppers buying lean protein, quinoa, and kale, and at local gyms it will be tough to nab a parking spot in until—oh—February 1st 2013.
So regardless of if your New Year's resolution includes shedding a lot or a few extra pounds, that doesn't mean you need to buy into every fad diet that so-called svelte stars and fitness gurus throw your way.
Beware of the 10 worst get-thin-quick diet trends of 2012…
1. Master Cleanse
In southern California, star-studded dieters like Beyonce "cleanse" the pounds away by drinking a concoction of squeezed lemons, maple syrup, and cayenne pepper several times a day for 10 days. Not only is this fad diet only see you taking in 650–1,300 calories a day (dangerously low); it's void of essential nutrients like protein, calcium, iron, and zinc.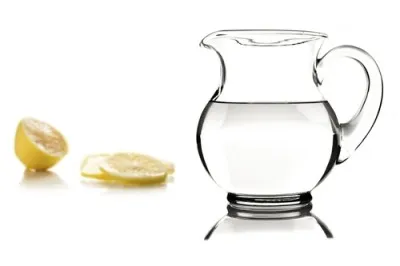 Next Page: Paleo Diet